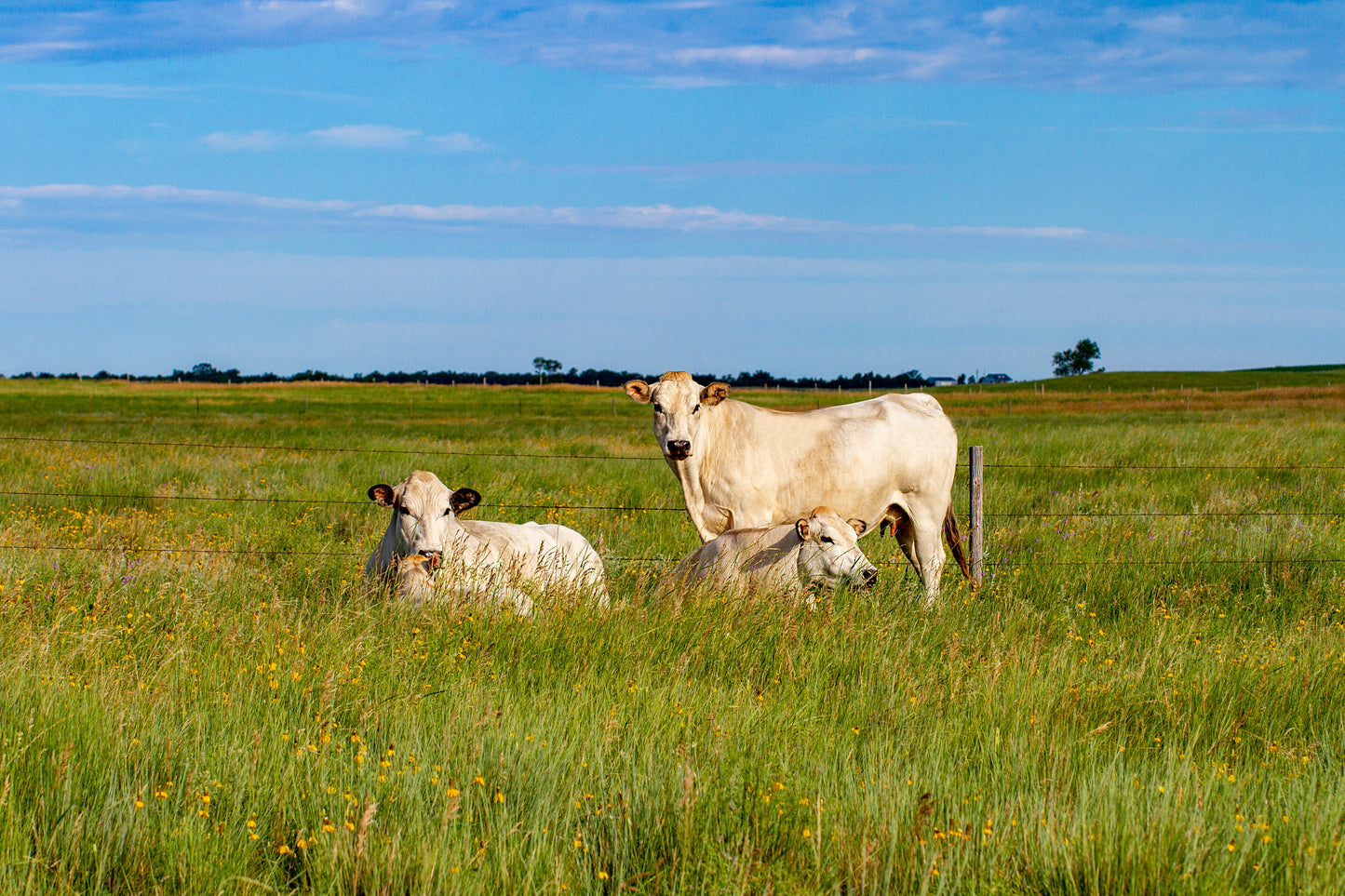 York Farms is essential to the Certified Piedmontese Grass Fed Grass Finished Program. Our pure grass-fed cattle call tiny York home.
It was a crisp morning at the turn of summer to fall when Certified Piedmontese's Content Team found ourselves rattling like bobbleheads driving down uneven dirt paths in the outskirts of York, Nebraska. Corn taller than our truck reached towards the sky on our left and right, urging us forward, ramping up the excitement in our chests. We could hear nothing but the rumbling crackle of gravel crunching under the tires, kicking up a flying trail of substantial dust clouds behind us. From one second to the next, the sea of corn parted to reveal grassy plains stretching far as the eye could see.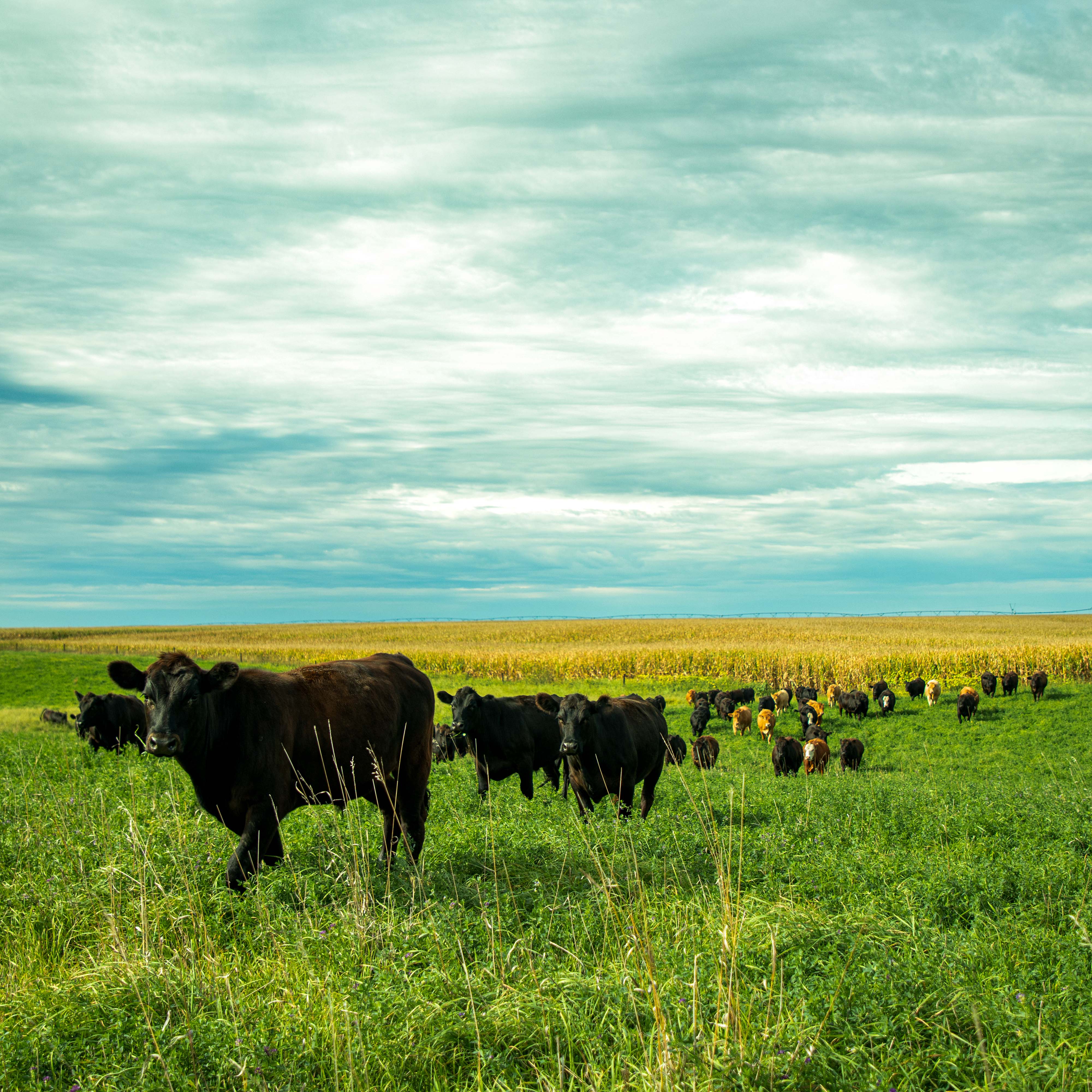 After the obligatory 'ooh' and 'ahh's over the indifferent farm cat, we met Brian Friesen, a rancher at York Farms. Standing hands-in-pockets with the sloping hill of plastic-covered pile haylage in the backdrop, Brian shared the ups and downs of raising pure grass-fed, grass-finished Piedmontese cattle.
We passed by a sign saying "Welcome to York Farms - Lone Creek Cattle Company" and pulled up at a sun-bleached farmhouse. Jumping off the truck, we were greeted by brisk air, the sharp, earthy scent of green and animal, and a black feline in the middle of grooming itself. "That's one chunky cat," was the consensus.
"Aren't they just the most curious? It's hard sometimes, but they're good for me."