Build-A-Box
With our Build-A-Box, it's never been easier to get your favorite products delivered at the most convenient frequency for you! Put together a custom order tailored to fit your lifestyle and budget--you'll even receive discounts when ordering more frequently. No need to worry about keeping track of orders or forgetting them: just manage everything right in the account with easy pauses and swaps. We've taken care of all the hassle so you can enjoy delicious convenience every time!
Trusted Sourcing
The products we sell come from our friends, partners, and neighbors. We are proud to represent all of the trusted brands we work with. as those share our high standards for sustainability and quality.
Careful Shipping
We expertly ship your order, with all products blast frozen for peak freshness, right to your doorstep in an eco-friendly cooler box for extra Delicious convenience.
Delicious Cooking
Unlock the chef within you and create mouth-watering dishes with the highest quality meats! Nothing beats a home cooked meal prepared with love and family!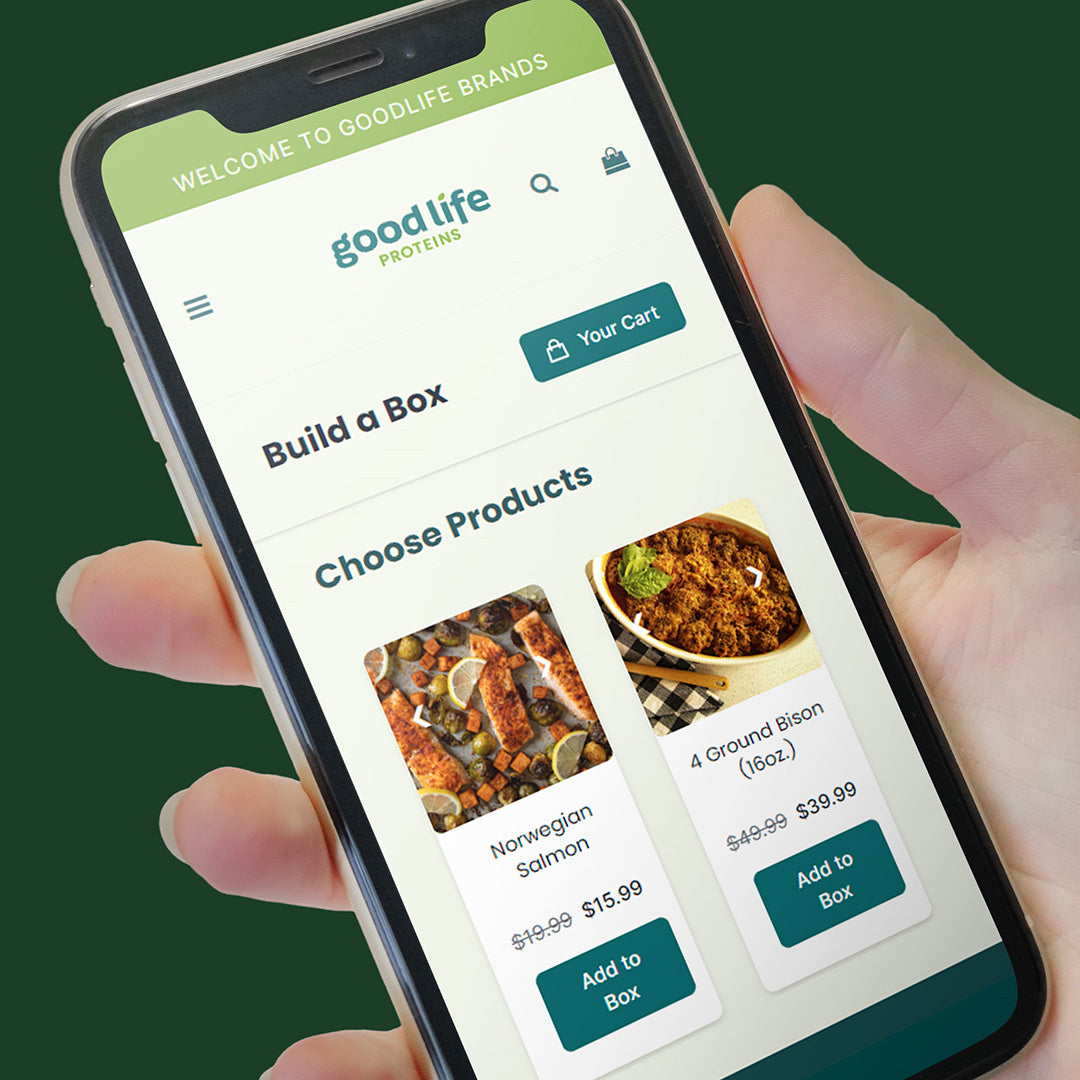 What kind of savings?
2 Week Subscription: 20% Off
4 Week Subscription: 15% Off
8 Week Subscription: 10% Off

All Orders Over $150 Ship for Free!
How Does It Work?
Choosing Your Custom Box

Simply scroll through all of our items, from tender and delicious Grass Fed Beef, to local raised pork, sustainable sourced seafood, gourmet coffee, gelato and more!
Simply hit "Add to Box" and you can increase the quantity once it is in your cart.
Choosing Your Frequency

Everyone has different needs, budgets, and lifestyles, so we have created 3 great options to receive your box all while enjoying built in savings. Simply choosing your frequency will automatically add in your discounts! Just a reminder all orders over $150 will also ship for free!
How Do I Manage My Subscription Box

You can full manage your subscription service via your account. You can edit/add products to your order, as well as manage your shipment times. Any problems, just give us a call!