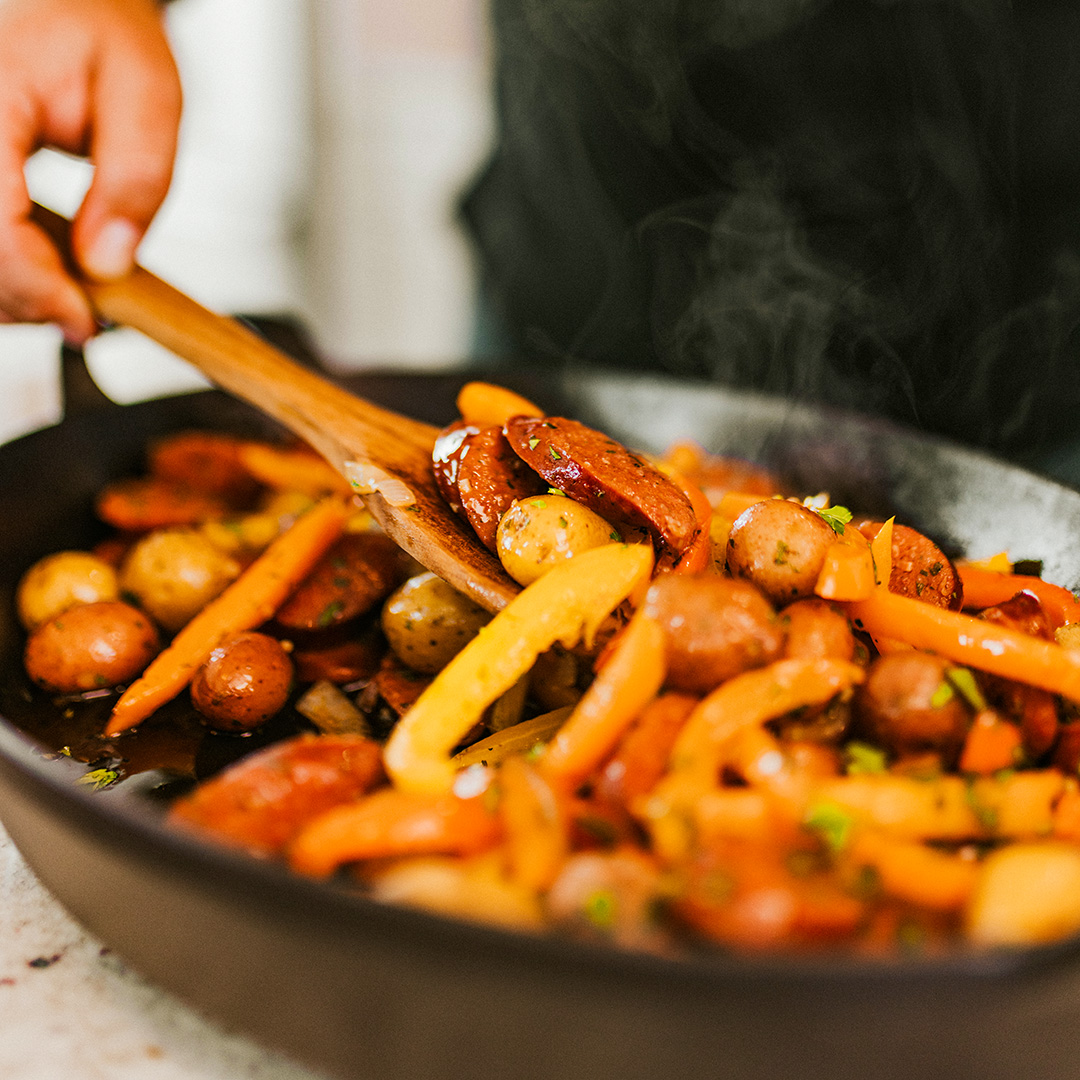 Charcuterie Meats and Smoked Sausages
Enjoy wholesome, delicious flavors that your family will savor!
Our family-raised, heritage breeds of Manglatisa Pork and Certified Piedmontese Beef lead our delicious lineup of artisanally crafted cured meats. Each is carefully seasoned and dry-aged with top-quality ingredients to guarantee a unique flavor profile - this premium charcuterie will tantalize your taste buds!
Our All Certified Piedmontese Beef Sausages and Bacon are made the old-fashioned way, crafted and smoked in-house using only the finest ingredients. These irresistible bites provide a wholesome flavor you and your family will love.